Collect Evidence Day and Night
With a large F2.8 aperture, a wide 160° viewing angle and a high-quality camera lens, the DrivePro Body 10 can automatically adjust to different lighting conditions to capture all details of actions during either daytime or nighttime in clear and smooth 1080P (30fps) recordings. In addition, as the infrared LEDs will be automatically turned on in low light conditions, recording at night is now easier than ever before.
*Footage recorded with infrared LED will be in grayscale.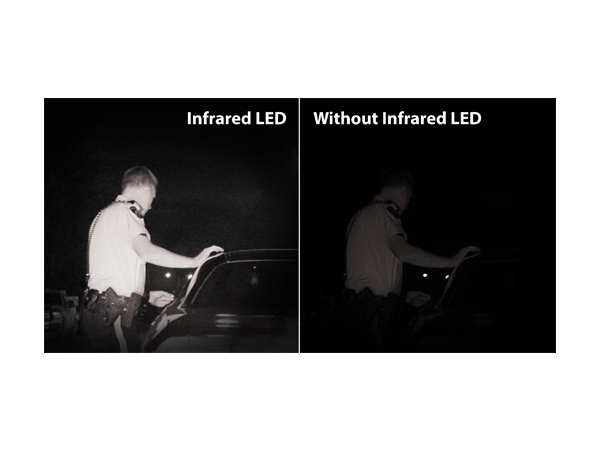 Firmly attached with 360° Rotatable Clip
The DrivePro Body 10 features a 360° rotatable clip that allows you to always firmly attach it to your clothing or straps, making it easily to record all details anytime, anywhere.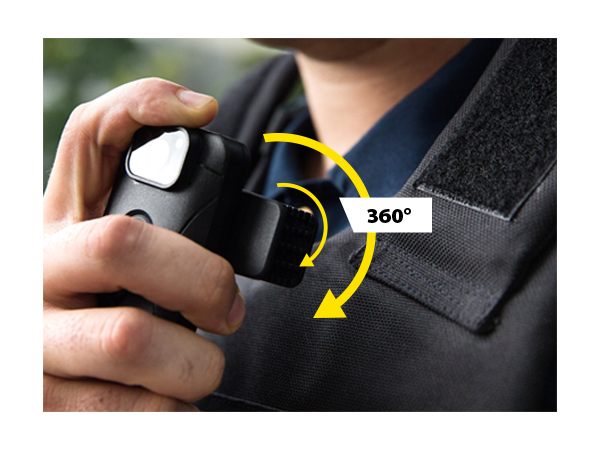 Built-in Battery for Frontline Recording
With a built-in 1530mAh Li-Polymer battery, the DrivePro Body 10 can record up to 3.5 hours* of footage on a fully charged battery, facilitating police officers to record what happens on the front line without a power adapter.
*Recording time without infrared LEDs.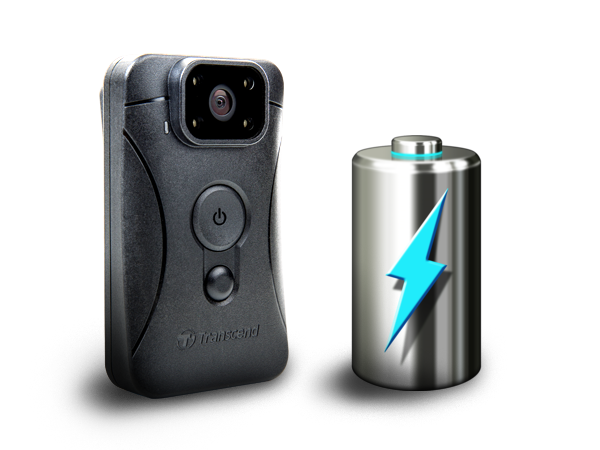 Handy Snapshot Button
The handy snapshot feature allows you to take photos while recording video. During an incident, just press the snapshot button to capture the irrefutable evidence on the spot.
*Snapshots taken with infrared LED will be in grayscale.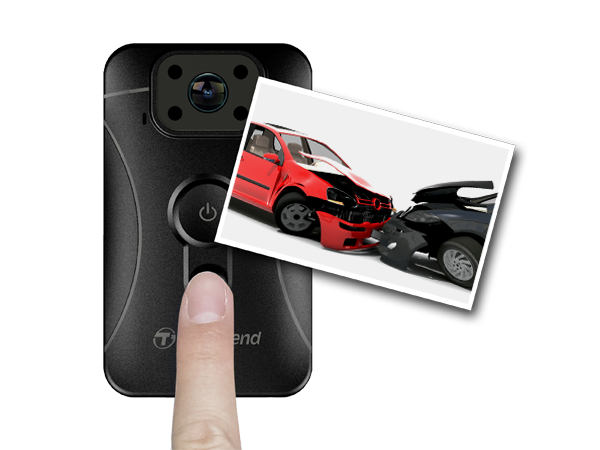 Optimum Outdoor Protection
The rugged DrivePro Body 10 provides excellent protection for outdoor recording. The IPX4 water resistant feature offers protection against splashing water from any direction. The DrivePro Body 10 also offers great shock resistance, meeting the rigorous U.S. military drop-test standards*.
*Based on MIL-STD-810G 516.6-Transit Drop Test.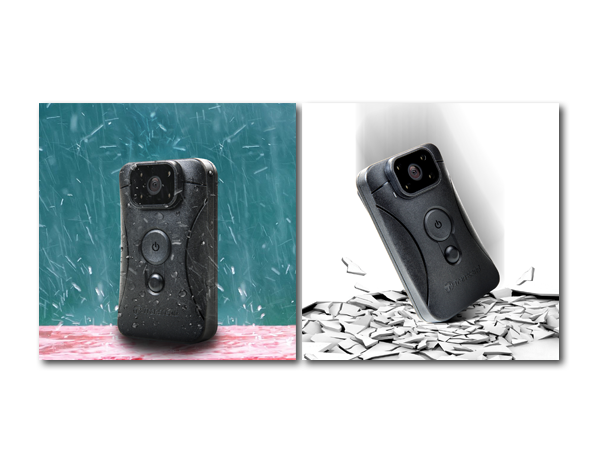 DrivePro Body Toolbox
Exclusively designed for Transcend's DrivePro Body 10, DrivePro Body Toolbox is a practical video file management system which simplifies the settings of the camera and video/photo files. DrivePro Body Toolbox features a user-friendly interface that allows Windows users to set the useful functions of the DrivePro Body 10.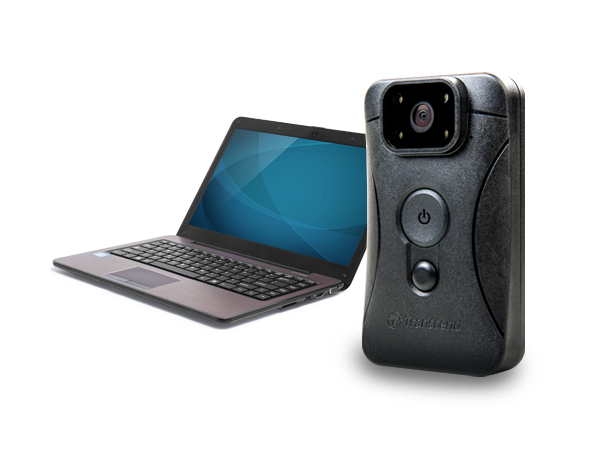 Free 32GB microSDHC MLC Memory Card Included
As each DrivePro Body 10 includes a 32GB microSDHC memory card that can record up to 240 minutes of Full HD video, there is no need to worry about storage capacity. Built with top-tier MLC NAND flash chips, the Transcend's 32GB microSDHC memory card provides consistent long-life durability and endurance.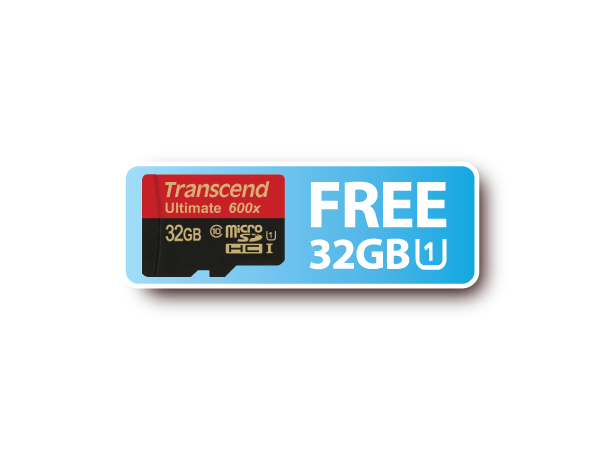 Additional Information
Brand
Transcend
Features

Dimensions
88.4 mm × 52.2 mm × 19.6 mm (3.48 x 2.06 x 0.77 inches)
Weight
108 g (3.81 oz)
Lens
F/2.8, 160° wide angle
Microphone
Built-in
Resolution/Frame rate
Full HD (1920x1080)/30FPS
Video Formats
H.264 (MOV: up to 1920x1080 30fps)
Memory Card Support
MicroSD card, 8GB/16GB/32GB (Class 6 or above)
Connection Interface
USB 2.0
Battery Type
Li-Polymer 1530mAh
Operating temperature
-20°C (-4°F) ~ 65°C (149°F)
Storage Temperature
-25°C (-13°F) ~ 70°C (158°F)
Certificates
CE, FCC, BSMI
Warranty
Two-year Limited Warranty
Package Contents
DrivePro Body 10 (with a 360° rotatable clip attached)
Adapter
micro-USB cable
32GB microSD MLC Memory Card
System Requirements
For connecting the DrivePro Body 10 to a computer:
Desktop or notebook computer with USB port and one of the following Operating Systems:

Microsoft Windows 7
Microsoft Windows 8
Microsoft Windows 8.1
Mac OS X 10.8.2 or later

For using the DrivePro Body Toolbox:

Microsoft Windows 7
Microsoft Windows 8
Microsoft Windows 8.1